Welcome to Engineered Construction Company
Established in 1992, Engineered Construction Company is a General Contractor based in Raleigh, North Carolina. Engineered Construction Company (ECC) specializes in the construction and renovation of nursing homes in North Carolina but has also performed a wide range of projects, both public and private.  We have performed work for municipalities, schools and colleges, office buildings and retail spaces, industrial warehouse, medical buildings, dental offices, churches, sport facilities, senior living, lending institutions and parks/recreational centers.
ECC primarily focuses on design/build, negotiated projects and therefore understands this type of project and sets out to create a team atmosphere in order to construct a quality structure that is completed on time and within budget.  We take pride in the fact that we have never incurred liquidated damages on a project in the 25 plus years that we have been in business.  We also own, develop, and construct some of our own properties and therefore can understand all three aspects of putting a successful project together.
ECC is a qualified LEED GREEN associate and is an Engineer managaed company with PE licenses in North Carolina, Virginia, and Tennessee.  We are insured, bondable, and licensed for general contracting in both North Carolina and Virginia.
ECC also prides itself in having a strong subcontractor and supplier following due to treatment and payment options for both.  We strive to create desirable working conditions that create loyalty, good workmanship, and team efforts to complete projects on time and on budget.  Almost 70% of our work is due to negotiation and repeat businesss.
Engineered Constrcution Company's goal is to deliver a client's project with quality, value, and integrity.
Featured Project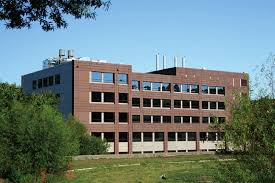 North Carolina State Bureau of Investigations Expansion
Five (5) story addition to the existing facility.