Welcome to Engineered Construction Company
In 1992, Scott Dawson, Sr., established our firm in Raleigh, North Carolina, with a vision to provide construction services based on integrity and quality.  Our firm provides general contracting, design-build and construction management services in a variety of ways depending our our individual clients needs.  Engineered Construction Company has based its business for almost 25 years consistently from obtaining over 70% of our work from repeat clients.  We are a company that can provide a wide range of services and still remain small enough where our clients can communicate directly with the owner/president of our company.  We always remember that we are only as good as our last project.
We can provide services that range from locating land, assist with development criteria, design-build, build to suits, engineering/architecture, permitting and competitive construction.  When a client comes to us we try to streamline every facet of the project and create their visions to become a reality.  We create a team approach from the design to construction where we can control costs, time and quality.
Featured Project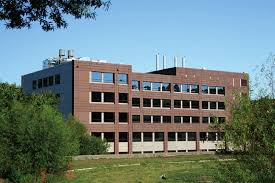 North Carolina State Bureau of Investigations Expansion
Five (5) story addition to the existing facility.